I love what Lizzy does with her cupcake and I know my grandkids love these or they will love them. Thank you so much Lizzy for the wonderful job you do.
---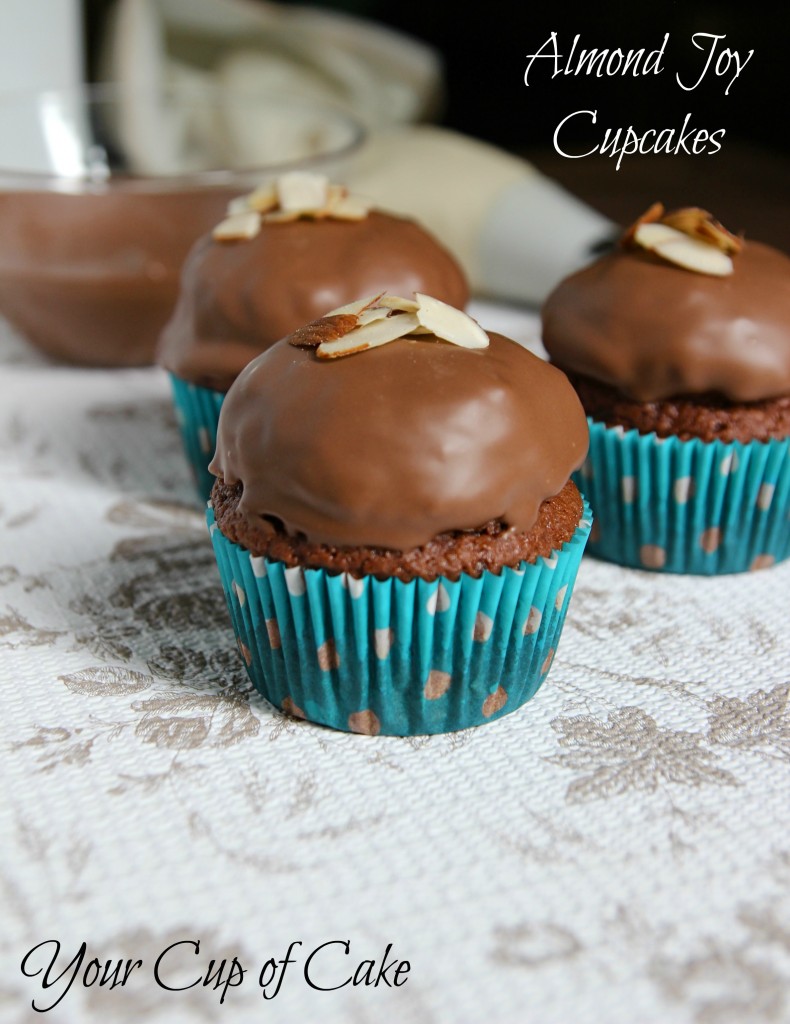 The Story:
Once upon a time I made what I called an Almond Joy Cupcake. I won't even link to it because the photos are so pathetic. But here is a true Almond Joy Cupcake. It has the coconut filling with pieces of shredded coconut and it's dipped in melted chocolate. So this cupcake has a tough shell because of the chocolate, but it's wonderful because you can eat it like a sandwich, the frosting won't get all over your fingers!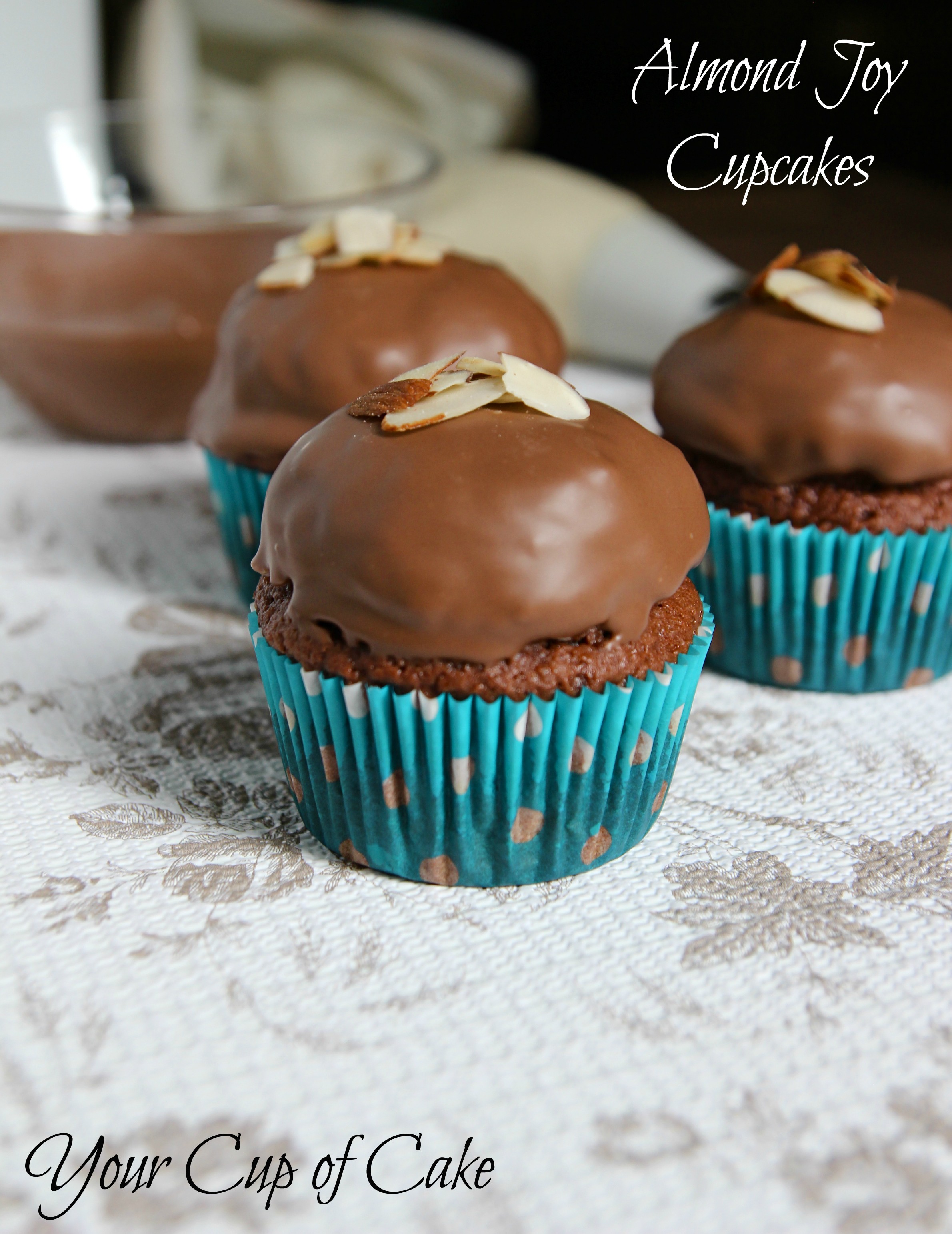 Ingredients
Chocolate Cake:
1 box Devil's Food Cake Mix
4 eggs
2/3 cup oil
1 small pkg. chocolate instant pudding
1 cup milk
1/2 cup sour cream
2 teaspoons vanilla extract
Coconut Topping:
1/4 cup butter, softened
8 oz cream cheese, softened
1 1/2 cups shredded coconut
1 teaspoon vanilla extract
3-4 cups powdered sugar
2 cups chocolate Melts
sliced almonds
Directions
1. Preheat oven to 350 degrees and line pans with cupcake liners.
2. Sift cake mix into a bowl and set it aside.
3. In a large bowl, gently whisk eggs, oil, milk, sour cream and vanilla extract together.
4. Add cake mix and pudding mix, stir until combined.
5. Fill cupcake liners 3/4 full and bake for 17-22 minutes or until an inserted knife comes out clean.
6. Topping: Beat butter and cream cheese until smooth. Add shredded coconut and vanilla, mix again. Slowly add powdered sugar until you reach your desired consistency.
7. Pipe your topping onto cooled cupcakes.
8. Use a knife to smooth out the topping.
9. Place chocolate melts in a microwave-safe bowl and melt and stir until smooth.
10. Dip cupcakes into chocolate and then sprinkle almonds on top. Do it quickly before the chocolate cools.
Copyright © YourCupofCake

Let me know what you think of these. They are so good and I'm sure you all will love them too. So try these this week-end. Leave me a comment so I know what you think.
Thanks for coming by..........
Sincerely
Donna Scrapp'n Nana
http://scrappnana.blogspot.com/
www.mycmsite.com/dmdegraw
Come and see what is New. NEW TOOLS in July. A New System.