Lizzy I love your cooking and my husband and grandkids loves these cooies. Thank you so much for sharing them with us and I can't wait until your cook book comes out. Thanks for sharing these with us.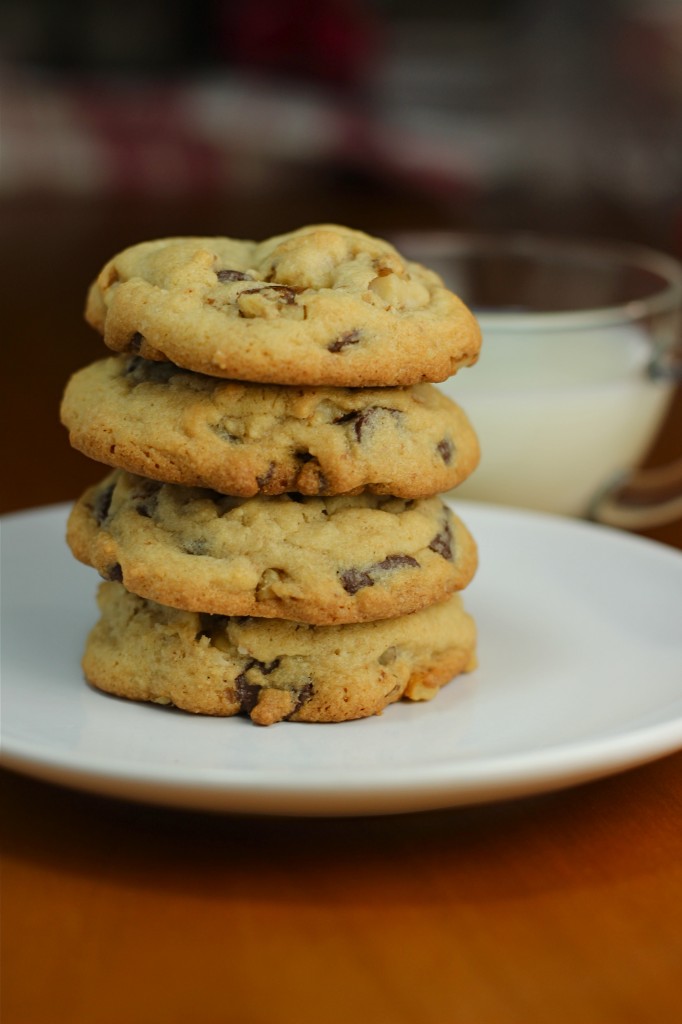 The Story:
Cupcakes have sort of been taking over my life. And when I say my life I mean half of the house. I needed to make some cookies to keep my sanity. These cookies are soft, east and fabulous.
Chocolate Chip Walnut Cookies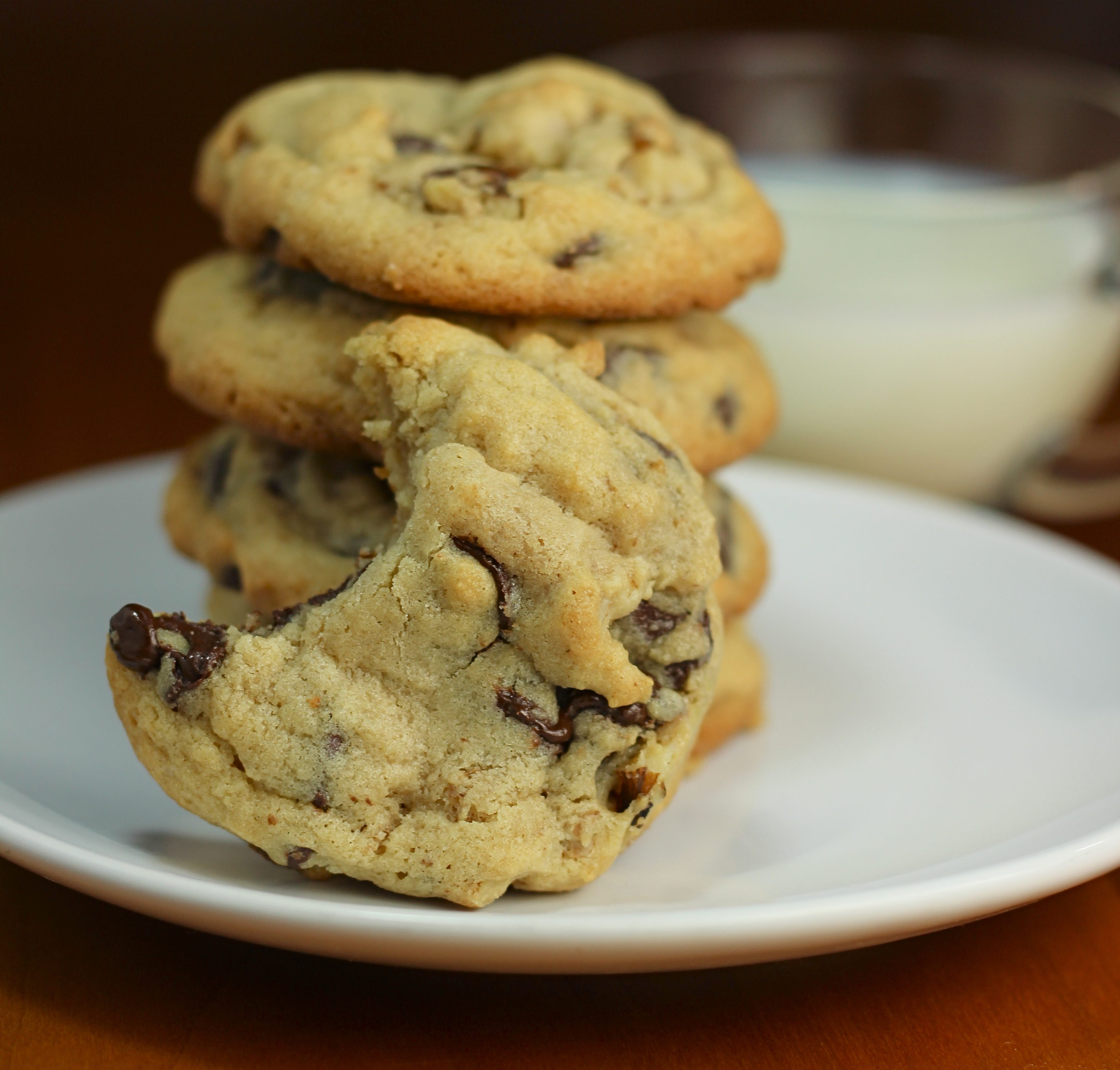 Ingredients
2 1/4 cups flour
1 teaspoon baking soda
1 teaspoon baking powder
1/2 teaspoon salt
1 cup butter, softened
3/4 cup brown sugar, packed
1/4 cup granulated sugar
1 (3.4 oz) box instant pudding, vanilla or white chocolate flavored
2 eggs
1 tablespoon vanilla extract
2 cups semi sweet chocolate chips
1 cup chopped walnuts
Directions
1. Preheat oven to 350 degrees and line cookie sheets with parchment paper.
2. In a large bowl, sift flour, baking soda, baking powder and salt together. Set aside.
3. Using a stand mixer, beat butter, brown sugar, granulated sugar and pudding mix for 2-3 minutes. Scrape down bowl as needed.
4. On slow, add eggs one at a time. Scrape down bowl in between eggs.
5. Add vanilla extract.
6. Slowly add flour mixture and mix until combined.
7. Add chocolate chips and walnuts and mix.
8. Place dough balls the size of golf balls on cookie sheets and bake for 10-12 minutes or until the edges start to turn golden brown.
Copyright © YourCupofCake
Thanks for coming by and I hope you will try these I'm sure if you love chocolate you will like these.
Thanks for sharing with us..............
Sincerely
Donna Scrapp'n Nana
http://scrappnana.blogspot.com/
www.mycmsite.com/dmdegraw
Come and see what are the NEW TOOLS are for July. A New System.